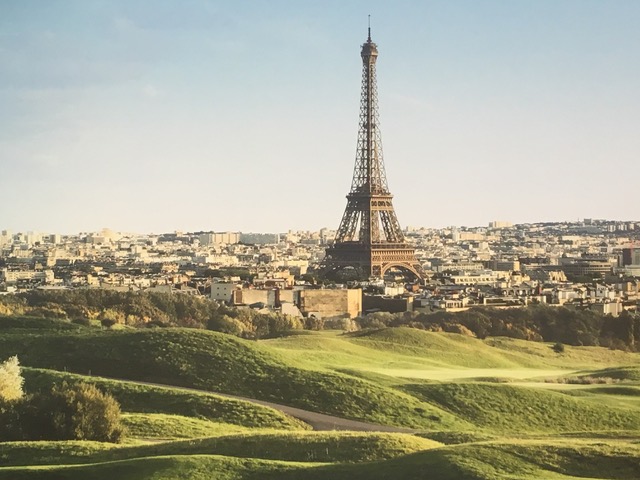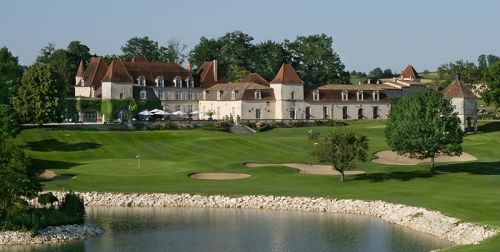 Vigiers Castle global view Bordeaux France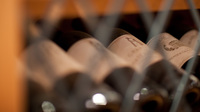 Wine bottles Chateau Taulane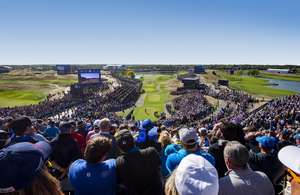 Ryder-Cup-2018-hole-1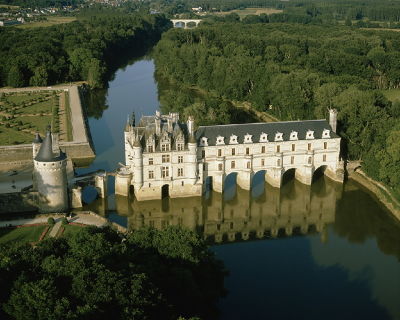 Chenonceau Castle aerial view Loire Valley France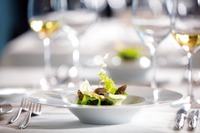 Gastronomy table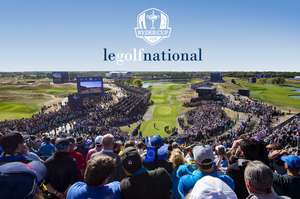 Ryder-Cup-2018-1st-tee-logo
Home of the 2018 Ryder Cup 
France Golf Tours would like to welcome you to France, the 1st Golf Destination in Continental Europe and 2018 Ryder Cup Country.
Here are just few reasons why we are passionate about golf in France...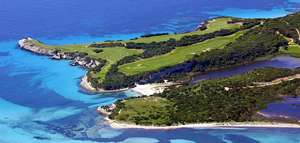 Sperone golf pano
Outstanding golf courses
At France Golf Tours, we provide a premium golf experience, hand-selecting the very best of the 550 golf courses that France offers.  Many courses are designed by famous architects (Trent Jones Snr & Jnr, Pete Dye, Tom Doak, Tom Simpson, Gary Player, Jack Nicklaus) and four courses are rated in Continental Europe's Top 10 Golf Courses.
The varied French landscapes and topography, mean golfers can enjoy all course types including links, clifftops, sandhills, parklands, wooded, mountain ranges, resort style and more.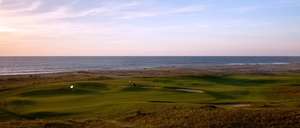 Moliets golf ocean pano
Golf courses availability
With over 550 courses and only 400 000 registered golfers, there is little competition for tee times. There is plenty of space in front of you and behind you while playing golf in France so you can enjoy a relaxed round. These tee time availability and speed of play allow you to easily combine golf with sightseeing or any other activity of your preference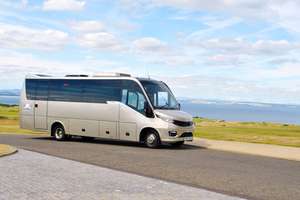 Minicoach VIP Scotland SAX 2
Golf courses access
In France, the well-maintained road network and motorway system provide easy access to all the top golf courses.
As well, the TGV and regional airports give you easy access to any part of France.
When traveling with France Golf Tours, the distance between golf courses and hotels is 30 minutes on average and a lot of chateaux hotels and resorts where we stay have their own golf course on site.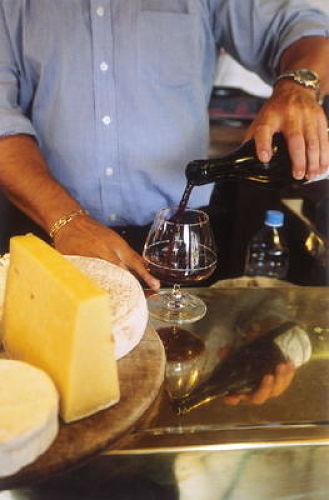 Wine and cheese tasting
The country of good living
France Golf Tours pay homage to the worldwide renowned tradition of French gastronomy.
When you travel with France Golf Tours, we play the French way, offering a gastronomic delight on the back of every green.  Do not expect a hot dog half-way of the course.
This is the land of foie gras, canard and truffle dishes.  And that's even before mentioning the 'real' unpasteurised cheeses.
Non golfers welcome
France is probably the best golf destination for… non golfers !
At France Golf Tours, we welcome non-golfing companions.  We provide visits to castles, cathedrals, museums and historical villages.  You can also enjoy French way of life through a market visit or cooking class with an executive chef, shopping tours through emerging French designer districts and visits to renowned French spas.  There is plenty to fill each of your days while your companion is battling out on the golf course.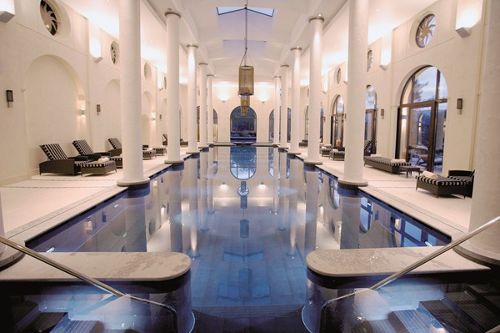 Terre Blanche Resort Spa French Riviera France
Spa & Wellness
After one or more rounds of golf, you can discover all kinds of massages. Depending on your desired results, choose from a large selection of relaxing, circulatory, energetic and targeted massages.
Spa therapists use 100% natural oils and allow you to quickly recover, having a sensation of absolute wellbeing and all your abilities to play even better.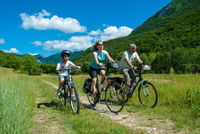 Cycling
Bike Tour
Enjoy Golf, the French "Art de Vivre" and have a nice bike tour for one day or more.
You travel light, we take care of transferring your luggage and golf bag during your tour. We provide you the best quality bicycles with detailed and personalised itineraries, with the route clearly shown on maps. You travel safe with our assistance during your trip.
Sainte Maxime golf course French Riviera France
Climate
The temperate climate in France allows you to play golf all year round.   
Provence, French Riviera or Pays Basque (Biarritz), to name a few, have no idea what a winter green looks like.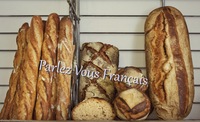 Baguette
Do you speak French ?
Slice is a slice, green is a green, divot is a divot, birdie is a birdie…  French golf resist all attempts by Académie Française to supplant them with "escalopes" or "oiselets".
All the people in the French golf clubs speak English, as do your France Golf Tours guides.
As far as you know how to say bonjour (good day), au revoir (good bye), merci (thanks), encore du vin s'il vous plait (some more wine please)…  you will survive!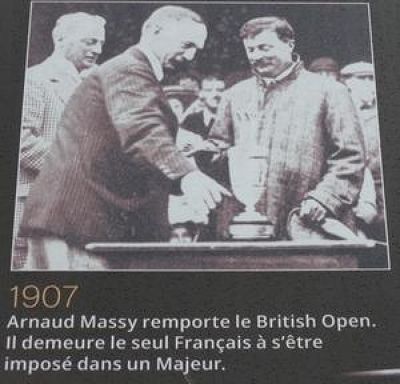 French Golf History
Golf is an old story in France.  The first course has been built in 1856 in Pau (first golf course in all Continental Europe).
Even more, the first Non British golfer to win the British Open was the French player Arnaud Massy in 1907.
The first… but unfortunately the last !